ESWT IN AESTHETIC MEDICINE, BURNS AND DERMATOLOGY – Karsten Knobloch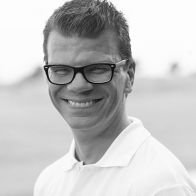 "ESWT in Aesthetic Medicine, Burns & Dermatology" by Prof. Dr. med. Karsten Knobloch, the ninth volume of the successful "Shockwave Therapy in Practice" series. The book provides a current overview of the use of extracorporeal shock wave therapy (ESWT) in reconstructive (reconstructive) surgery, burn surgery and aesthetic surgery.
The collected studies and contributions of renowned international shock wave experts cover a wide range of applications. Topics include wound and scar treatment, accelerated wound healing in burns, the positive influence of ESWT on diabetic foot syndrome and the treatment of cellulite. Another chapter is dedicated to lymphedema. Karsten Knobloch is a specialist in general, plastic and aesthetic surgery, hand surgery, sports medicine and rescue medicine. He is acting president of the German-speaking International Society for Extracorporeal Shockwave Therapy (DIGEST).
Serving Canadians for Over 40 Years