UROLOGY – Hans-Göran Tiselius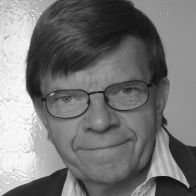 Wide range of treatments in shock wave therapy in urology: "Urology" – the new manual especially for urologists continues the series "Shock wave therapy in practice". It is already the third book in this series. The reference book gives a compact and practice-oriented overview of the latest treatment methods in shock wave therapy in urological practice.
The group of authors – all of them renowned doctors and experts in the field of shock wave therapy – present the most important fields of application of extracorporeal shock wave therapy and, thanks to their experience, offer an attractive guide with valuable information for the correct application of this form of therapy, which is finding its way into more and more practices. Shock wave therapy has been used to treat kidney and bladder stones since the 1980s. A completely new and interesting field of treatment, however, is the use of shock wave therapy for erectile dysfunction. Two chapters of the book are dedicated to this topic. Further topics are the treatment of Peyronie's disease, chronic pelvic floor syndrome and bacterial prostate disease as well as interstitial cystitis. The reference book "Urology" is presented in an appealing way and contains the most important treatment tips in a compact and clear manner.
Serving Canadians for Over 40 Years