ENTHESIOPATHIES II – Ulrich Dreisilker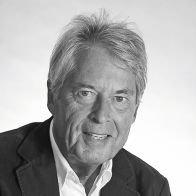 "Enthesiopathies II: Radial Shockwave Treatment of Tendinopathies" by Dr. Ulrich Dreisilker is the sixth publication in the series "Shockwave Therapy in Practice". It provides doctors, physiotherapists and sports scientists with valuable tips and suggestions for their daily work with patients.
Enthesiopathies II" provides information on indications and therapy recommendations for radial shock wave therapy in a comprehensive practice section. Numerous colour illustrations and graphics contribute to a better understanding and illustrate individual aspects. The book also provides important background information: Topics covered include the mechanism of action of shock waves, diagnostic sonography, the effects of mechanical influence on the muscle-tendon complex and contraindications. In a concluding special chapter, additional exercises for shock wave therapy are described in detail. The author Dr. Ulrich Dreisilker has many years of practical experience in the field of shock wave therapy and has been instrumental in its further development in the past. The publication is complemented by a foreword by DIGEST Secretary General Dr. Martin Ringeisen as well as several expert contributions, among others by Prof. Dr. Konstantin Karanikas and sports scientist Markus Pabst.
Serving Canadians for Over 40 Years