ESWT IN HAND SURGERY- Karsten Knobloch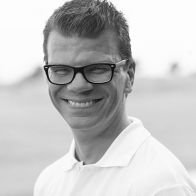 "ESWT in Hand Surgery" by Prof. Dr. Karsten Knobloch, FACS, gives a comprehensive insight into the advantageous application of extracorporeal shock wave therapy (ESWT) in hand surgery. The book is divided into five major chapters, each containing contributions from the editor and numerous other leading experts. Each chapter focuses on the different tissues of the hand: bones, tendons, muscles, soft tissues and nerves. Based on current cutting-edge research and their extensive clinical experience, the international authors also support the reader with concrete treatment recommendations.
Editor Prof. Dr. Karsten Knobloch, Fellow of the American College of Surgeons (FACS), is a specialist in general, plastic and aesthetic surgery, hand surgery, sports medicine and emergency medicine. He is President of the German-speaking International Society for Extracorporeal Shockwave Therapy (DIGEST) and Chief Communications Officer of the International Society for Medical Shockwave Treatment (ISMST).
Serving Canadians for Over 40 Years