Lojer Rehabiliation Speed Pulley
All In-Stock Lojer Pulley Systems are on Sale Until Dec 31st! Request a Quote to get Started
Please call for price or request a quote below:

Models :
Lojer TwinSpeed Pulley 50kg (LO-1920050TK)
Lojer TwinSpeed Pulley 80kg (LO-1920080TK)
Lojer TwinSpeed Pulley 100kg  (LO-19200100TK)
Lojer Rehabilitation Speed Pulley
Changing the speed of movement
Are you looking for a Mobile pulley option for your clinic ? The 50kg Mobile Speed Pulley is your answer.
Standard Features:
Available in 50 kg, 80 kg, and 100 kg Speed Pulley models
Certified as CE-marked medical equipment
Frame colour options: black or grey
Includes two adjustment pins
Comes with 2 x ropes and 2 x single handles
Unique pull cord mechanism with resistance load ratios of 1:5 using one rope and 2:5 with two ropes (detailed in product card)
Safety-enhanced weight stack enclosed in a steel casing
Adjustable pulling handle height and cord length in 5 cm increments via two adjusters on the chromed pole
Offers quiet, smooth resistance throughout movement range, suitable for quick and explosive exercises
Equipped with secure four anchoring points for wall mounting
Below are optional Accessories and are not included with the pulley. You can purchase them here. 
Note: The Lojer speed pulley comes with two single handles.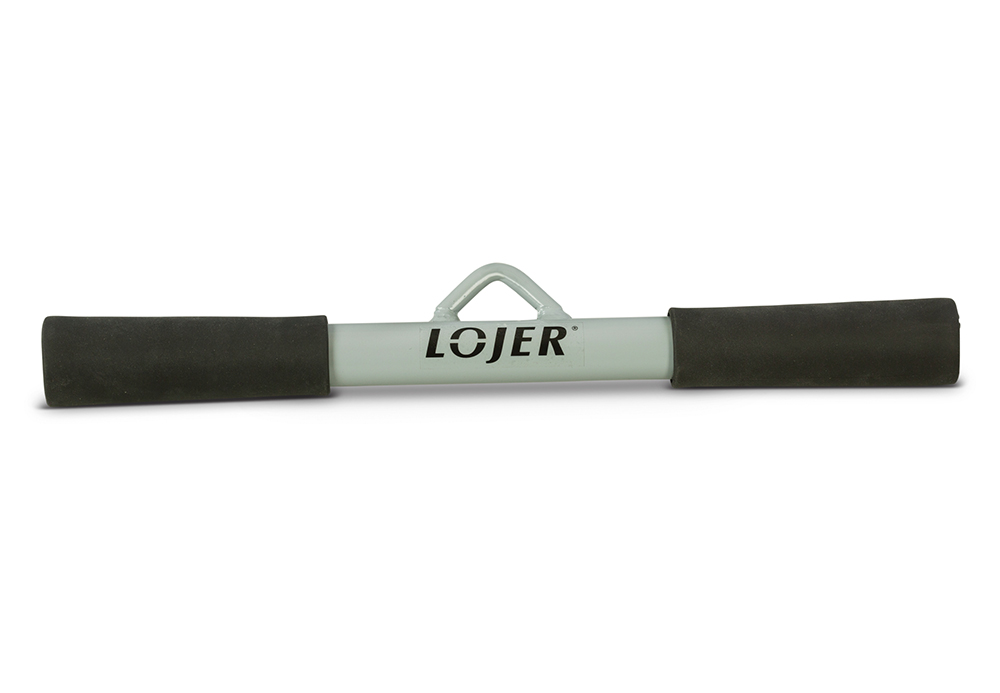 Triceps rod straight rubber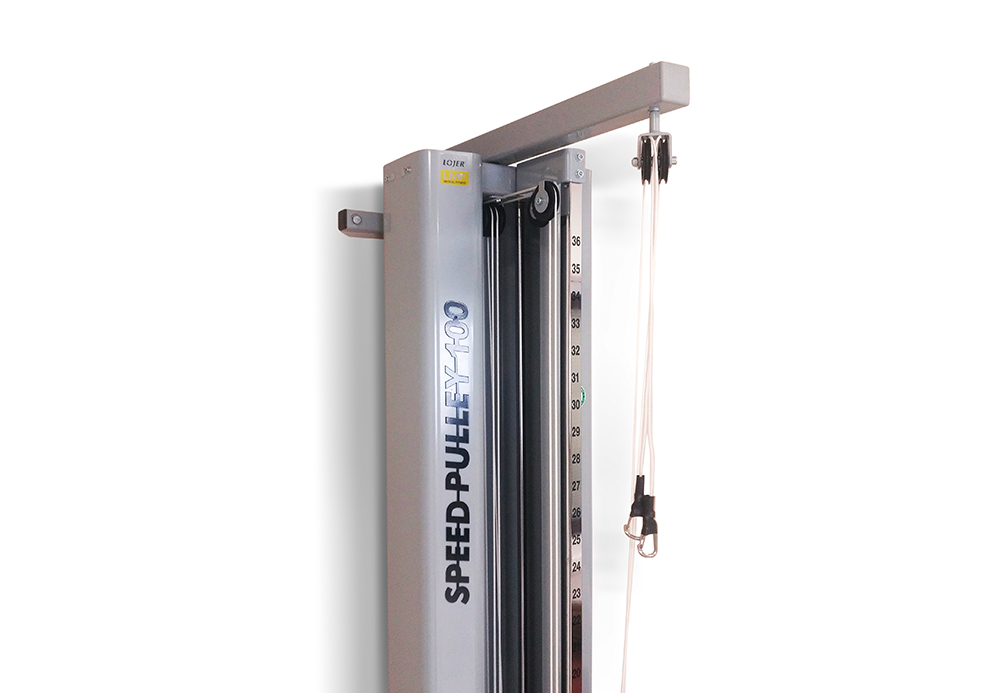 Gantry with cord, Speed Pulley 50 kg &  80/100kg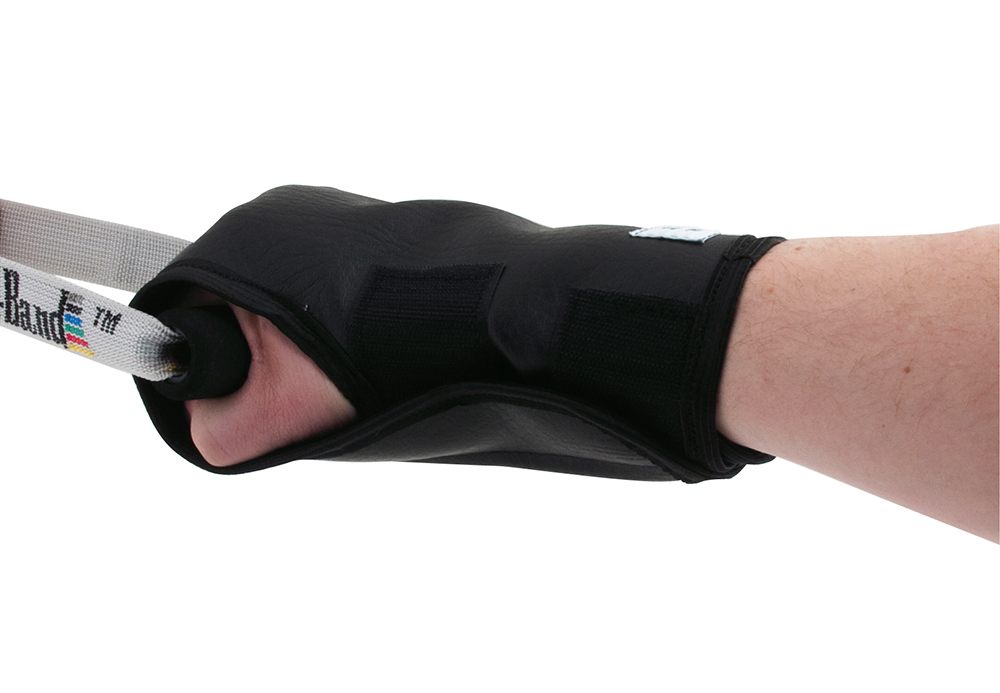 Universal functional glove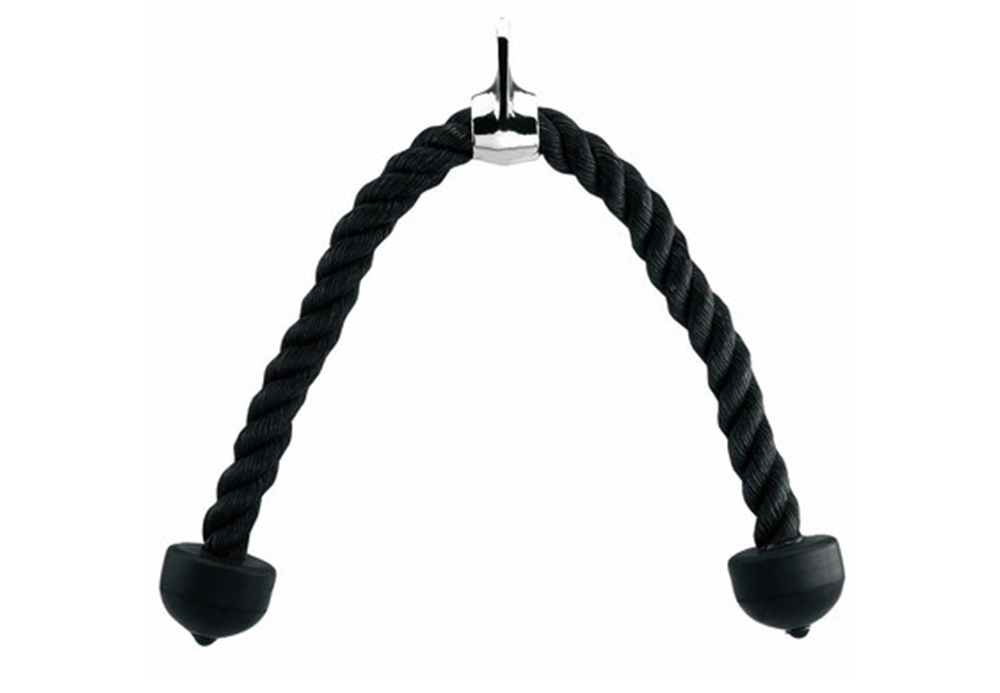 Triceps rope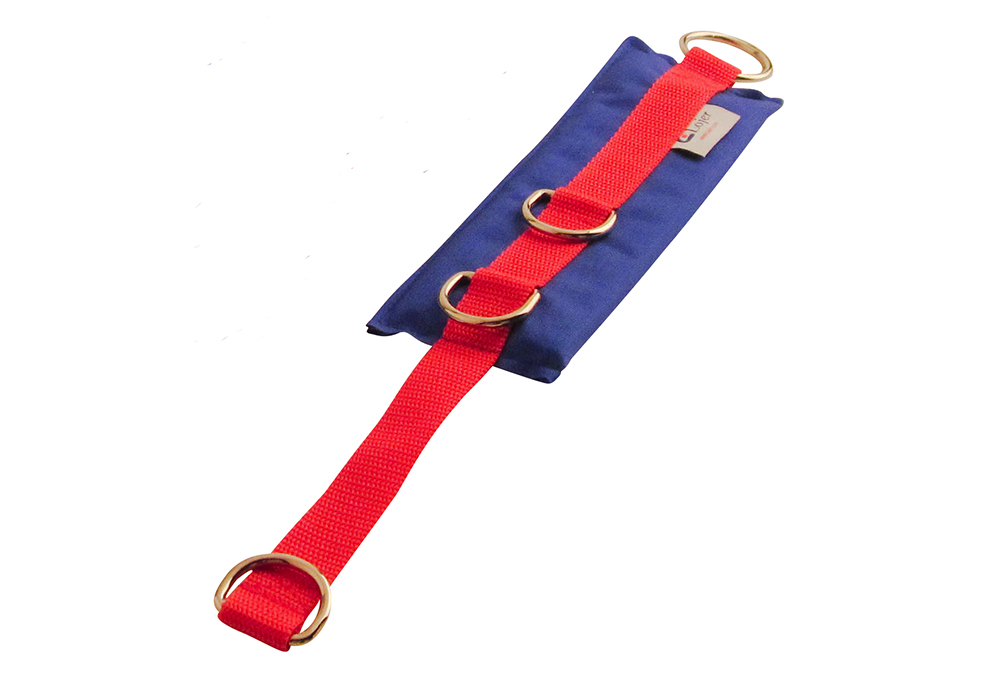 Padded Ankle strap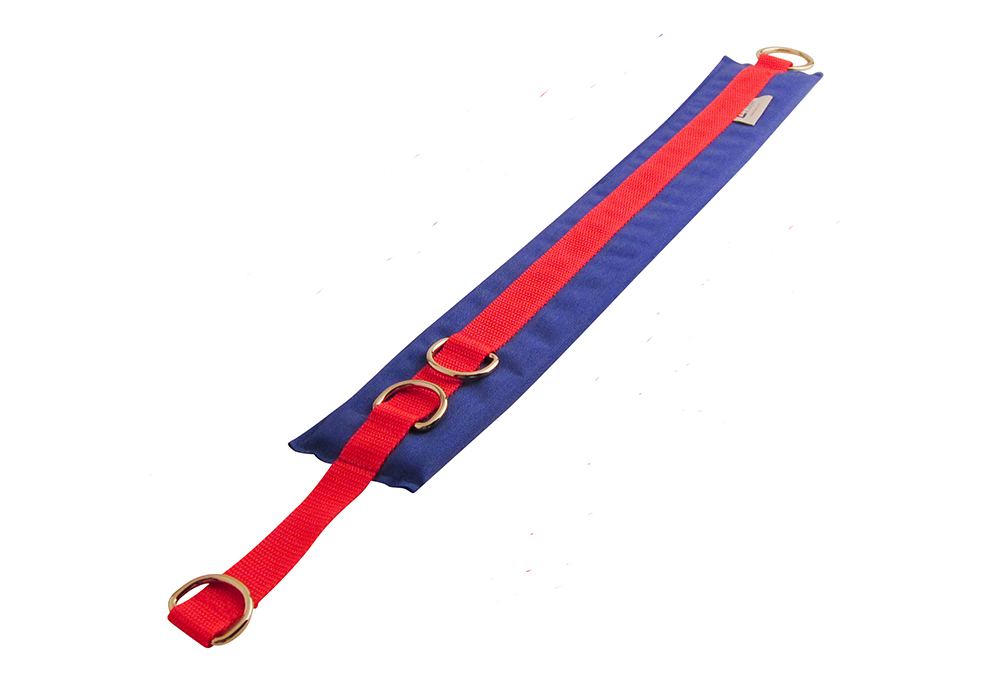 Padded thigh strap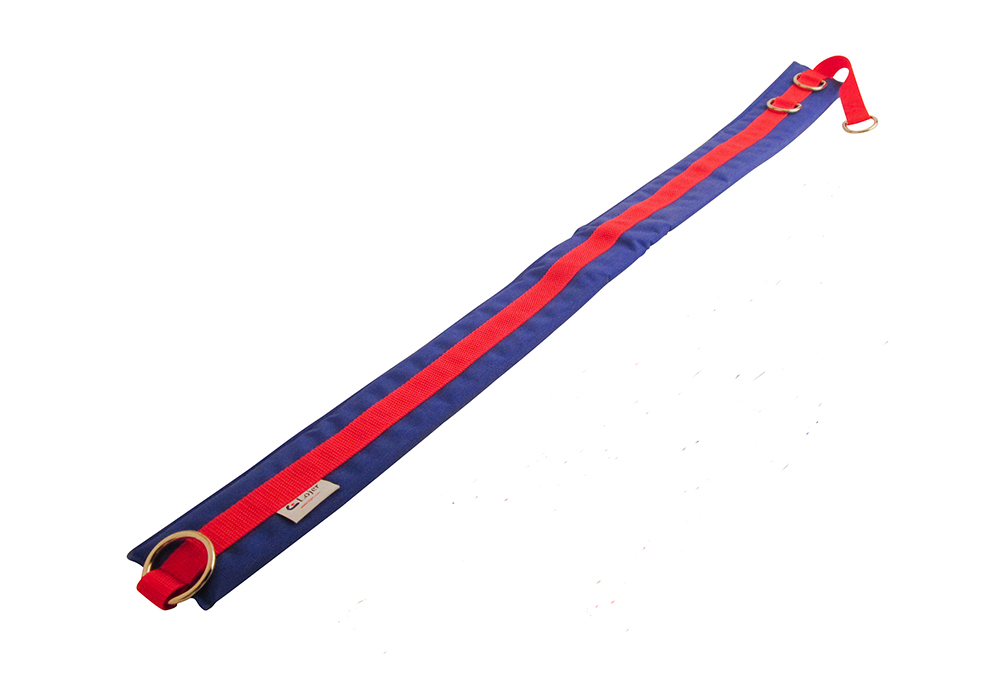 Padded waist strap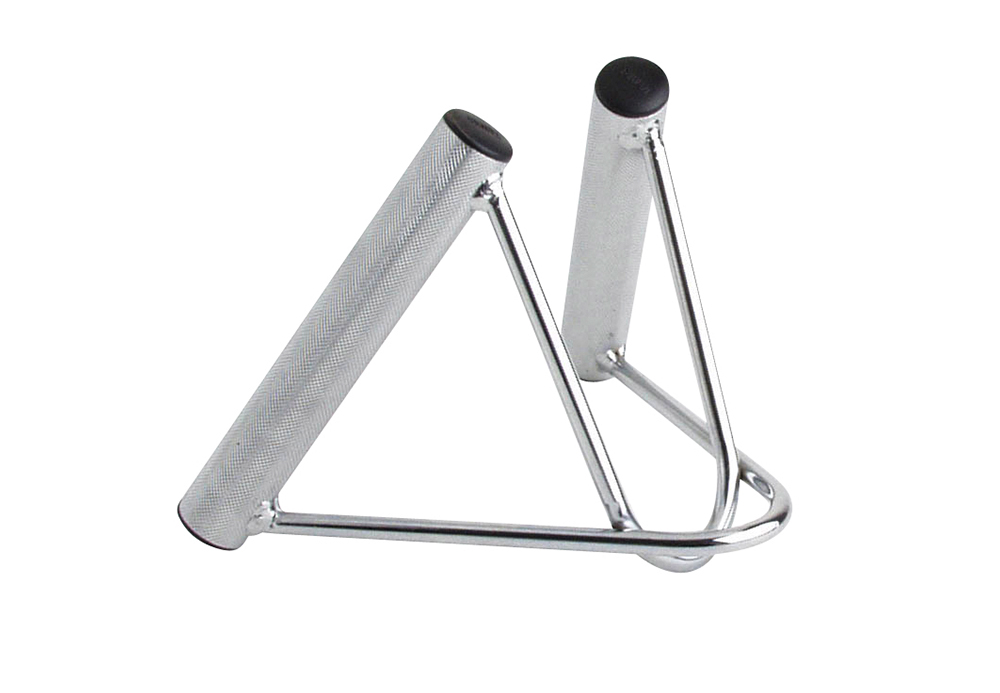 Rowing handle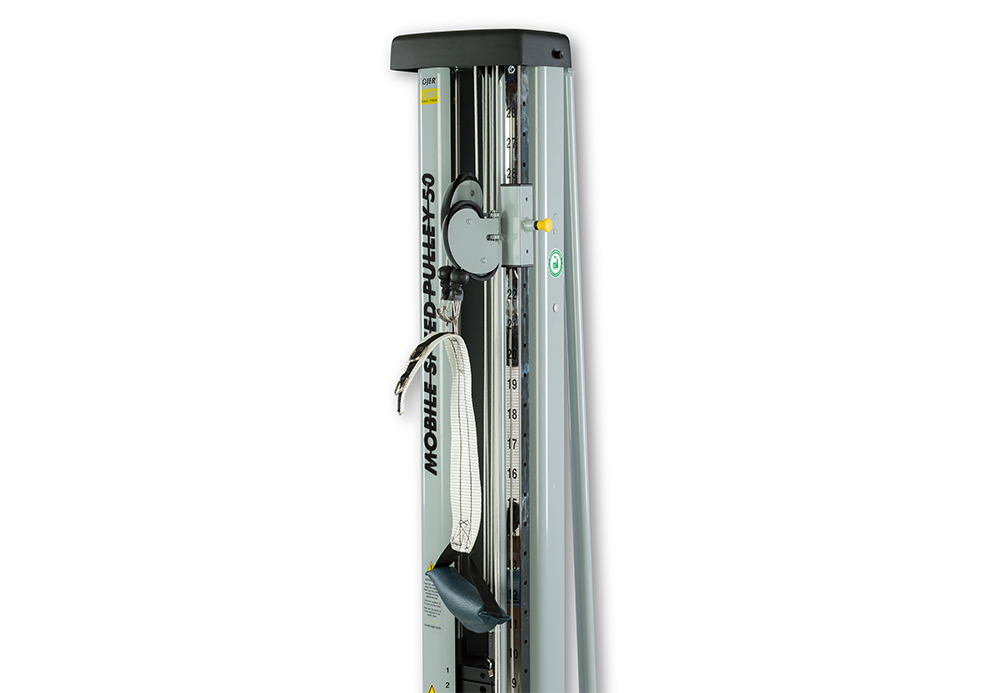 Rotation strap with padding attached to Pulley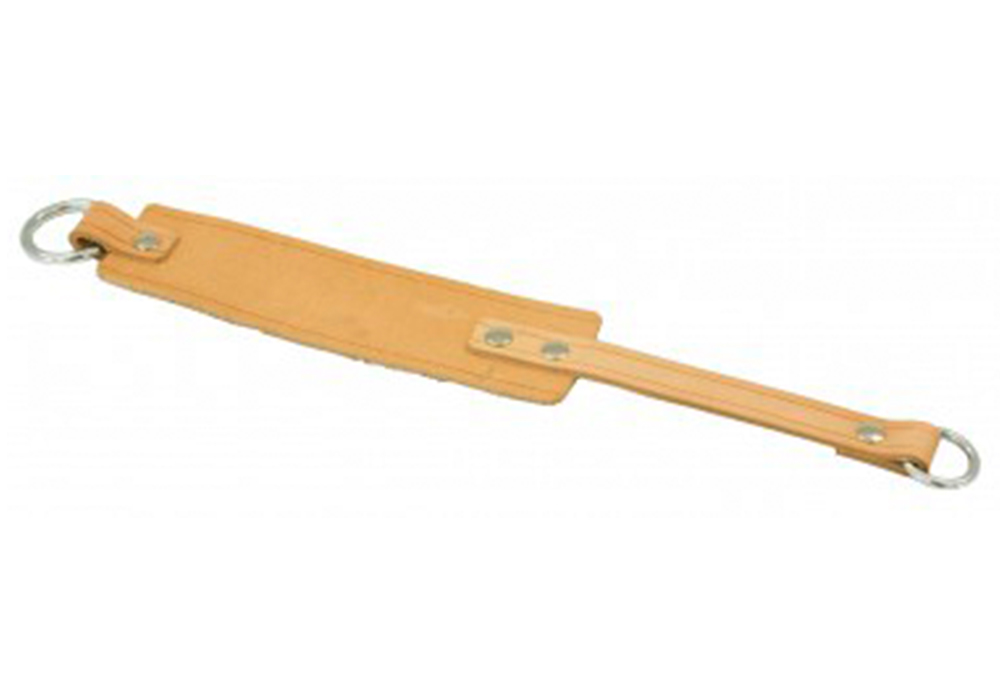 Hand strap leather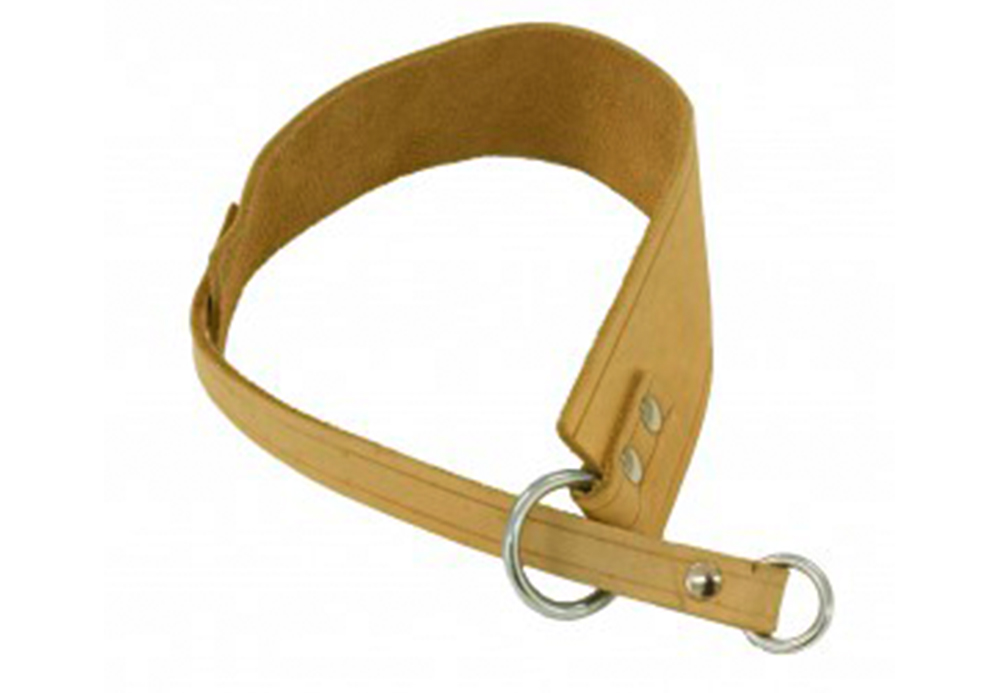 Ankle strap leather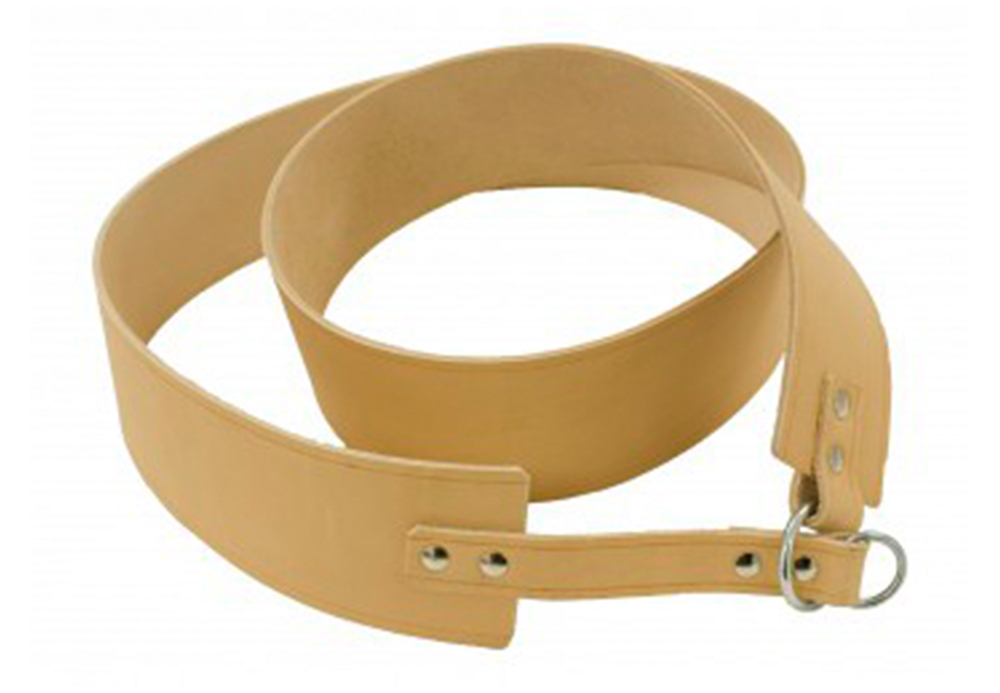 Waist strap leather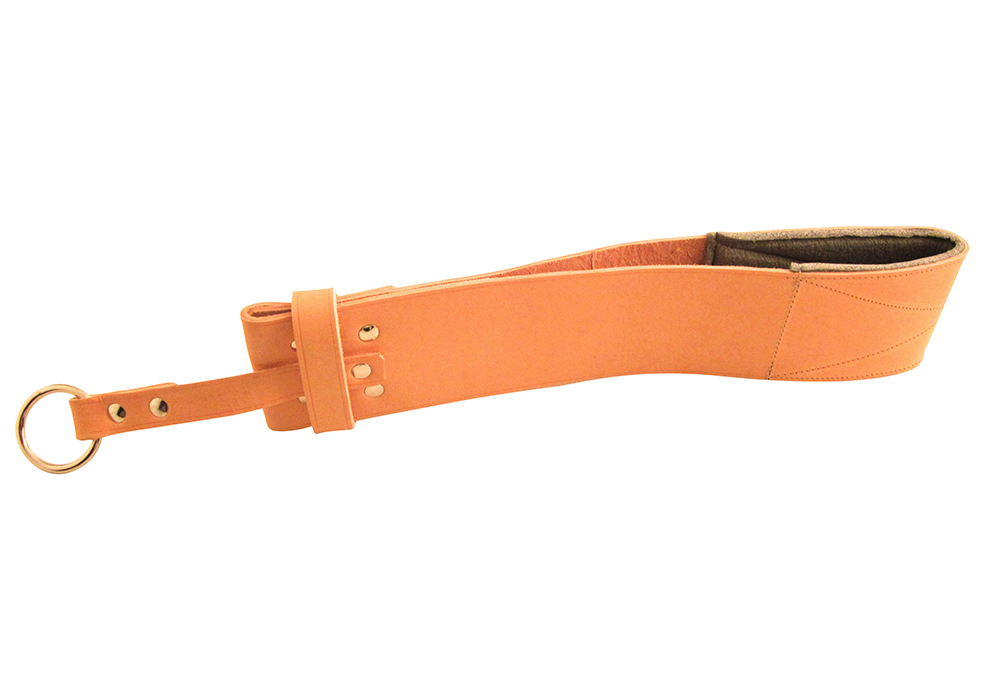 Foot strap maxi leather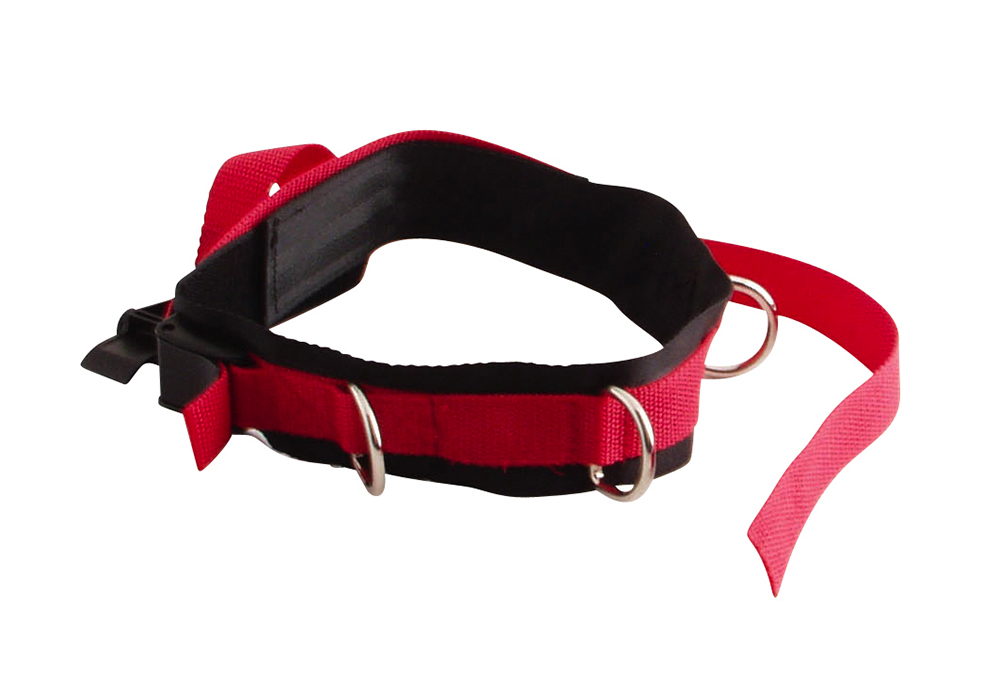 Head strap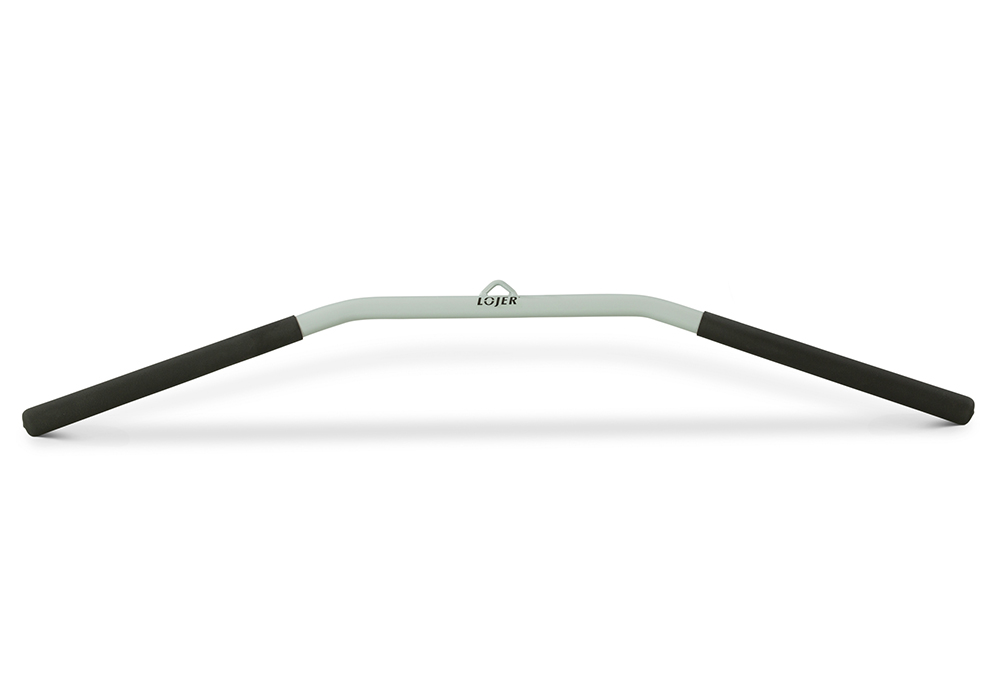 Handle for Vertical Pulley Lojer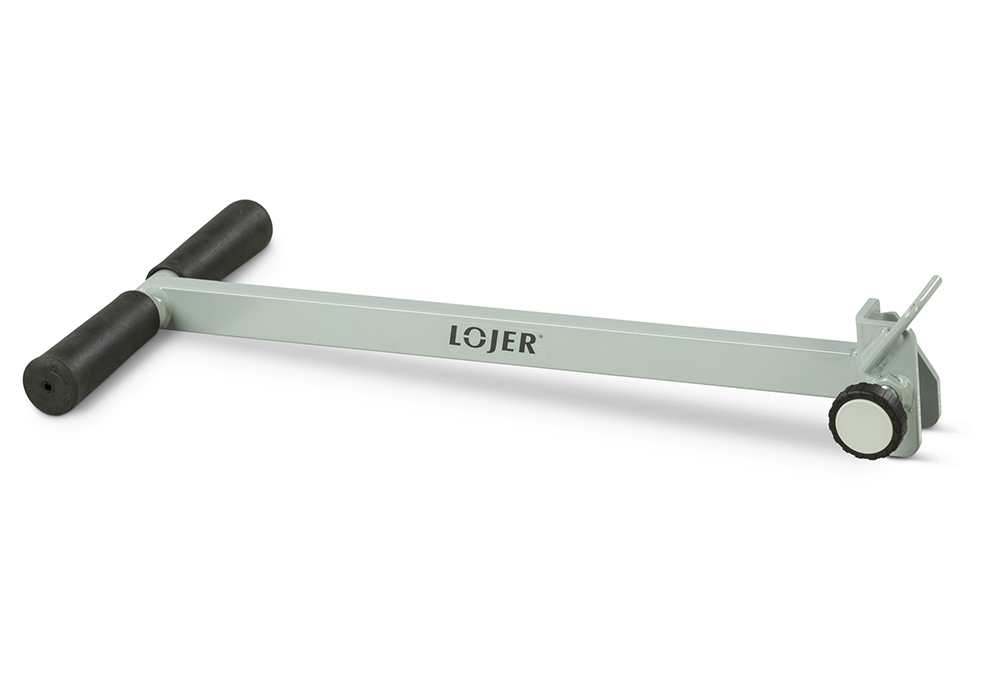 Support handle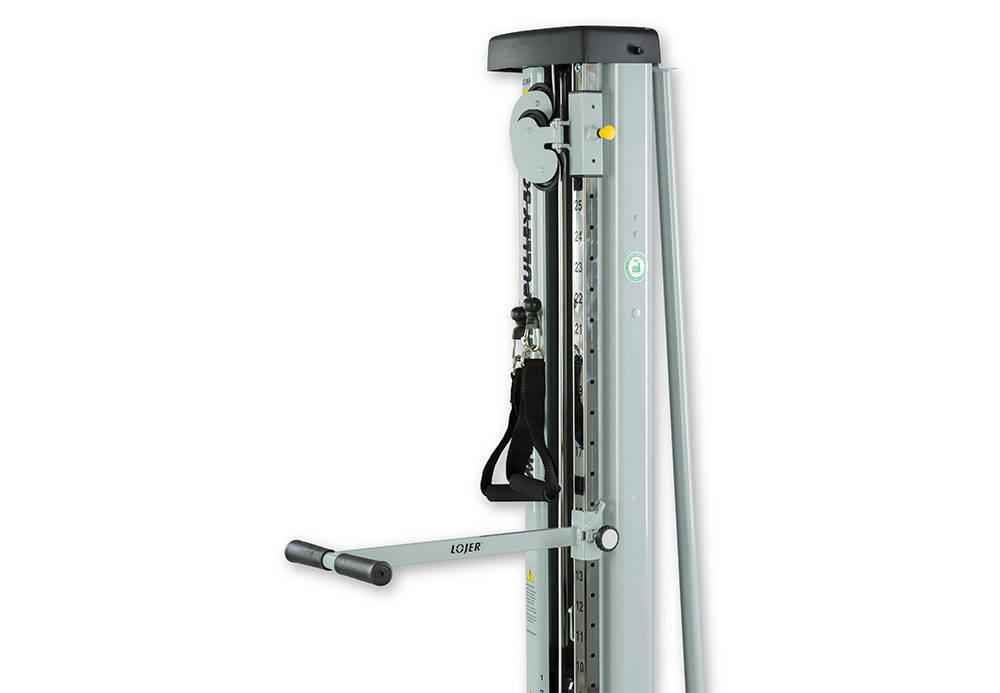 Support handle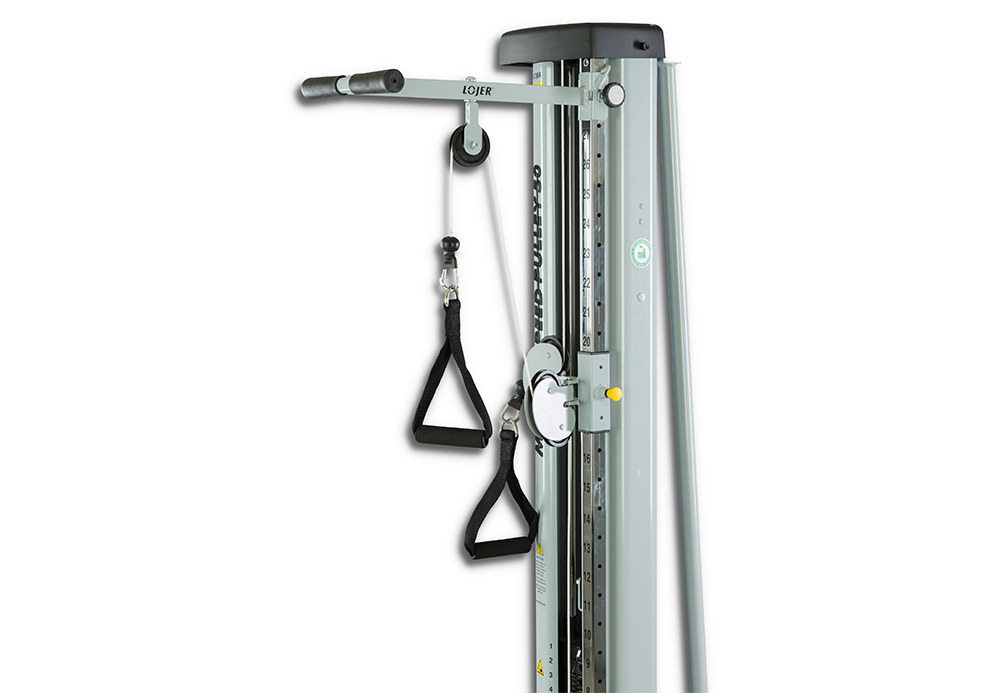 Support handle Lojer pulley and gantry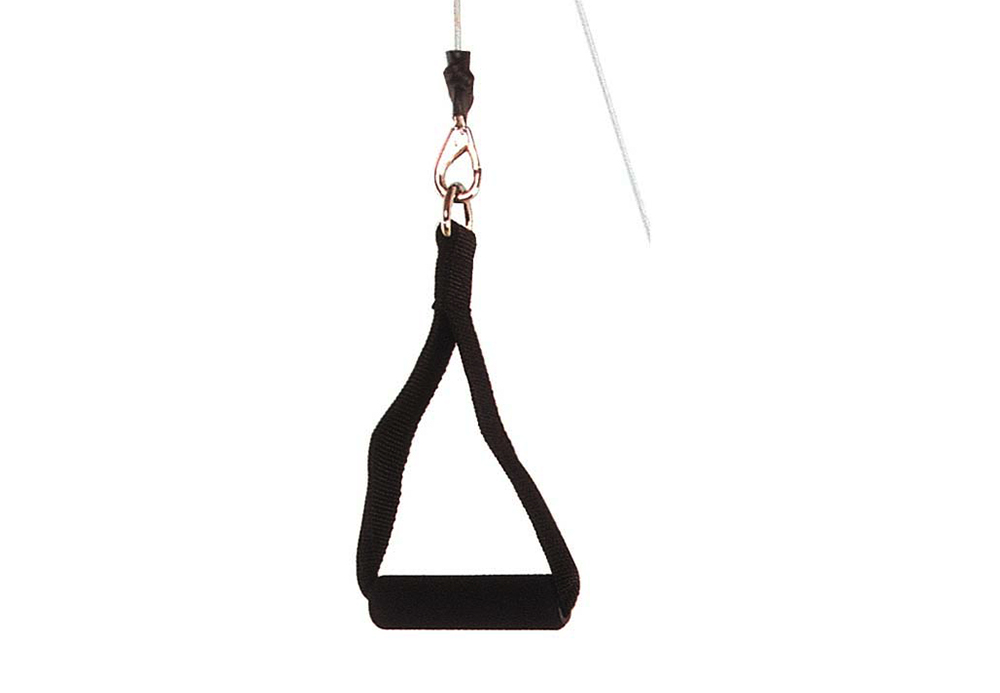 Handle to pulleys
Padded ankle strap with velcro lock
Overall height
230 cm (with 50 kg weight stack)
217 cm (with 80 kg or 100 kg weight stack)
Width
32 cm (with 50 kg weight stack)
51 cm (with 80 tai 100 kg weight stack)
Depth
32 cm (with 50 kg weight stack)
52 cm (with 80 tai 100 kg weight stack)
Frame color
Black or grey
Total weight
81 kg (with 50 kg weight stack)
154 kg (with 80 kg weight stack)
174 kg (with 100 kg weight stack)
CE-marked
Yes
Warranty
2 / 10 years
Country of Manufacture
Finland
Serving Canadians for Over 40 Years