PSEUDARTHROSIS – TREATMENT WITH FOCUSED SHOCK WAVES – Dr. med. Frank Bätje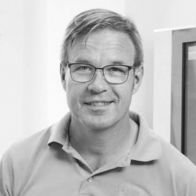 "Pseudarthrosis: Focused Shockwave Treatment" is the first volume of the new LEVEL10 compact knowledge series. Each volume of the series is dedicated to a specific topic and bundles the most important information. Practice-oriented, competent and focused on the essentials.
The treatment of pseudarthrosis is one of the most interesting applications of extracorporeal shock wave therapy (ESWT). More and more orthopaedists see the method as an alternative to surgery. With good reason: the treatment is non-invasive and is performed on an outpatient basis. This also has a positive effect on the rehabilitation time of the patients. In his concise introduction, the recognized shock wave expert Dr. Frank Bätje summarizes all important information on the therapy of pseudarthrosis with focused shock waves. Numerous treatment examples and colour illustrations provide a quick introduction to the topic and facilitate understanding. In addition, the author provides valuable information for daily practice.
Serving Canadians for Over 40 Years